Clinic Location
Innercore Health
is centrally located at 57 York Street – Unit 5, London, Ontario, N6A 1A6.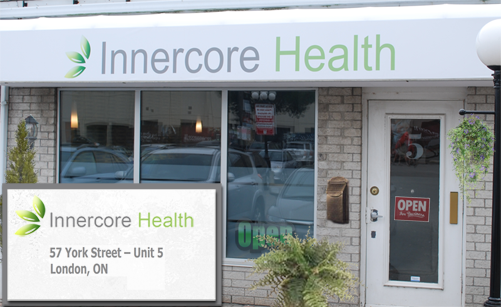 Parking
Free customer parking is available directly in front of the clinic.
Metered customer parking is available to the side of the clinic. We will reimburse our regular customers for the duration of their sessions.
Public Transportation
You can travel to our clinc via several bus routes.  Please go to www.londontransit.ca for more information.